Righteous men: The Righteousness of Noah, Daniel, and Job to deliver their own souls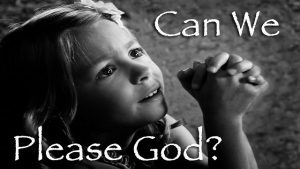 Righteous men: I want to make it very clear from the beginning that I do not believe that a man can "make himself righteous" before God. This making one's self righteous in order to find or fabricate merit before God in relation to gaining salvation is simply a false doctrine.
Having said that, once a person trusts God's provision of a Savior, he is saved, and then the righteousness of a person becomes very real in the pleasing of God.
The argument of Ezekiel is keyed on "every man", or each individual person.
Ezek 18:2 What mean ye, that ye use this proverb concerning the land of Israel, saying, The fathers have eaten sour grapes, and the children's teeth are set on edge?