Christ's Atonement in Catholicism shows that Roman Catholicism has a wrong concept of Christ's work, and it is seen in various doctrinal beliefs and practices. They do not believe in the sufficiency of Christ's atonement in the single act of dying on the cross, but rather it is like a single major event within many other events.
Christ's Atonement in Catholicism
by David Cox
Why they don't want to accept Christ's once work as being all-sufficient
The idea that Christ's work is not concluded once and for all on the cross is being used conveniently by the Roman Catholics.
Mass
First of all, in Mass, they see Christ as being once again offered for the sins of men in what ceremony they perform. This is convenient because without "Mass", and especially and specifically Catholic Mass, people won't get to heaven. So to qualify as having redemption, the Mass must be performed within the Catholic Church by a priest in good standing. That also means that without some kind of regular coming to Mass, there is no hope for the Catholic member to get to heaven. All other religions are condemned to hell out of hand because they 1) are not coming to the Catholic church for their salvation, and 2) they are not attending Mass and participating in Mass.
The Catholic Mass is a continuing of Christ's atoning work after the Cross. Christ's Atonement in Catholicism is conceived as an on-going issue.
Purgatory
See My Bible study on Purgatory
Purgatory is essentially hell for a limited time while you yourself are purging your sins by suffering, and then you go to heaven. Again the same logic is applied. Without being a "Catholic", (all non-Catholics will go directly to hell never to be released from that punishment), you will never see heaven. But it goes deeper than just that. Purgatory is necessary for their understanding of things because we atone for our own sins by suffering in purgatory.
What happened to the extensive power of Christ's suffering to atone for all sins that every single human every committed? This point they deny.
Heb 7:27 Who needeth not daily, as those high priests, to offer up sacrifice, first for his own sins, and then for the people's: for this he did once, when he offered up himself.
In the Old Testament, those Jewish priests offered sacrifice day in and day out. Note that Hebrews explains that nobody had their sins atoned for under the Old Testament dispensation by what the priests did. Those priests did ceremonies every day to remind the people of their sins, and "God will provide Himself a sacrifice" referring to the Messiah, or Christ.
Only the Messiah, who is sinless, could atone for anybody's sin.
Eph 2:8 For by grace are ye saved through faith; and that not of yourselves: it is the gift of God: Eph 2:9 Not of works, lest any man should boast.
The Gift of Atonement is a Gift from God
When we examine Scripture, atonement is a gift from God. It is not obtained by our works, rather through the process of being gifted, and the gifting is only to those who believe in Jesus Christ, and specifically his work of atonement on the Cross. Catholics do not believe in this. They believe in a mixture of Jesus' blood and individual works. It is only through the blood of Christ ALONE that a person is saved.
2 Cor 5:6 Therefore we are always confident, knowing that, whilst we are at home in the body, we are absent from the Lord: 2Cor 5:7 (For we walk by faith, not by sight:) 2Cor 5:8 We are confident, I say, and willing rather to be absent from the body, and to be present with the Lord.

Phil 1:23 For I am in a strait betwixt two, having a desire to depart, and to be with Christ; which is far better:
Paul's understanding was very clear that he had two options, live or die. If he lived, he served Christ still here on earth. But in dying, there was no suffering or still separated from Jesus Christ. Dying was the better option because immediately he would be with Jesus in heaven.
Purgatory is based on a false premise
The doctrine of purgatory rests on the assumption that while God forgives sin, His justice nevertheless demands that the sinner must suffer the full punishment due to him for his sin before he will be allowed to enter heaven. But such a distinction is illogical even according to human reasoning. For it manifestly would be unjust to forgive a criminal the guilt of his crime and still send him to prison to suffer for it. (Boettner, Roman Catholicism, p219)
These artificial constructs (because they are not biblical) are made by evil men seeking to control those people who are Catholic. This is the Roman Catholic Church, and it would do all Catholics well to read their Bible instead of trusting what these perverts are saying. Because they are perverts if they twist Scripture.
Their error, Christ's Atonement in Catholicism, threefold, first Christ didn't finish the work there. Secondly, priests continue the work while performing Mass. And thirdly, a person's atonement or being united with God by removing their sins as a barrier is accomplished (under Catholic thinking) by a person's good works, and by the purging of those sins in purgatory.
More articles on Catholicism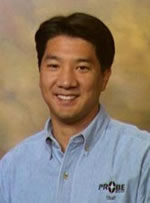 Zukeran A Compilation of articles on the Cults is a compilation of 21 articles on the different cults and cultism in general. These articles are from Probe.org, and are excellent short articles on different points (unbiblical positions of the cults) for your study and understanding.
Zukeran Articles on the Cults theWord format.
Zukeran Articles on the Cults PDF format
Zukeran Articles on the Cults Mysword format.