Problems with Calvary Chapel Movement
Problems with Calvary Chapel Movement
By David Cox
The Calvary Chapel movement was built around Chuck Smith, now deceased. The CC movement was built around this pastor, and there are over 1500 churches related to Smith's church. The movement is very strong in believing in the inspiration of Scripture.
Non-Cessationist position
The principal thing that I see wrong from the beginning is that they do not believe in the cessation of spiritual gifts. So essentially they are still within the Pentecostal mindset. Chuck Smith came out of the Pentecostal movement by the way.
Ecumenicalism
min 50 – One of their leaders works closely with Billy Graham organization.
min 33 – Denounces Emergent Church as being liberal. (Good!)
min 37 – Speaks well of Billy Graham.
Spiritual Abuse
A good amount of research put forth.
Why so many are departing Calvary Chapel Movement?
Rock Music as new worship Style
I got this from http://www.understandthetimes.org/cotd/videocotd28.shtml
Many who attended Calvary Chapel of Costa Mesa in the past under the leadership of Pastor Chuck Smith are wondering what changes to expect now that a new generation is at the helm. The following video clip of "worship" at the Cornwall, England Creationfest in the summer of 2013 sanctioned by the new leadership of CCCM should provide a clear answer to that question.
This proves that you can put Christian words of a hymn to trash Rock music and it is still trashy Rock music! The amazing thing about this video is that people actually think this is worship?????
CC view towards Islam
http://www.letusreason.org/ecumen26.htm
http://www.deceptioninthechurch.com/search9.html
http://www.modernpulpit.com/2009/04/10/why-i-left-calvary-chapel-a-non-denominational-denomination/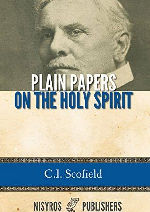 Scofield Plain Papers on the Holy Spirit is a work of 5 chapters by the editor of the Scofield Bible, C.I. Scofield. He was a great biblical scholar. I am presenting this work in various formats.
PDF: Scofield Plain Papers on the Holy Spirit
theWord: Scofield Plain Papers on the Holy Spirit
eSword: Scofield Plain Papers on the Holy Spirit
MySword: Scofield Plain Papers on the Holy Spirit